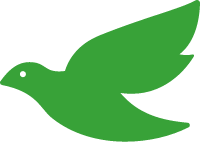 Gurmeet.Net
A Few Of My Favorite Things
Bay Area Hikes
Over 600 hiking routes in Bay Area, California. With photos, GPS tracks & maps. It's pure joy to spend time amid trees, birds, streams, ocean waves, lush green hills, redwoods, lakes and waterfalls :)
Plant-Based Food
In April 2012, I was delighted to discover medical research demonstrating that plant based diets cure heart disease, type 2 diabetes, obesity and early stage prostate cancer. To my surprise, some Olympic champions, body builders and endurance athletes have also thrived by following the same guidelines. After switching to a plant based diet, I noticed a significant increase in mental calmness.
Puzzles
75 combinatorial puzzles for computer scientists. These are the best puzzles that I have come across since 1991. You are bound to be delighted :)
Modular Origami
Photos and instructions for 80 models. Each assembly needs love and patience for two to twelve hours. Raw material is cheap and instructions for dozens of models are available for free online!
Book Reviews
From 1999 to 2012, I browsed through books on various subjects like psychology, sociology, history, fitness, meditation, teaching, learning and so on. I was looking for answers, trying to understand human nature and the world around me. These books helped me in my journey, improving my relationship with myself and with others.
Inspiration
Over the years, I've been collecting book excerpts, cartoons, quotes, movie scenes, documentaries and personal stories that give me inspiration.
Peace & Joy
Before 2007, I had no idea of meditation even though I grew up in India. That year, I was wading through tumultuous times in my personal life. A ten-day Vipassana silent retreat was super helpful. My mind became calmer and clearer. The change in my mental state was so profound that I felt an urge to tell others about benefits of sitting in silence.
Yoga
For any yoga pose, it helps to read articles and watch YouTube videos that explain how to do that pose correctly. So I created a small database with pointers to such articles and videos.
Poetry
Translations and explanations of my favorite Hindi songs, Sufi compositions and English poems. Categorized into themes like Love Yourself, Love Others, Admiration, The Present Moment, Unspoken Love, Letting Go, and so on.
Movies
International arty movies have brought me joy. Some of my favorite movies are Ikiru, Akahige, Amélie, Wadjda, Pather Panchali, Only Yesterday, Kirikou and the Sorceress.
Happy Songs
Happy, romantic, playful songs from Hindi movies.
Tabla
Tabla compositions that I was taught in grades 11 and 12. For some reason, tabla compositions are not available online. So I posted whatever I had learnt.
Personal
Some happy moments in my personal life are recounted here.
Photos
Over 300 photo albums of outdoor trips (hiking, backpacking, cycling, snowshoeing), origami models and food.
Computer Science
From 1991 to 2006, I spent many hours studying computer science and wrote some research papers. These efforts landed me a job at Google and put me in touch with many gifted people.
Backpacking
Trip reports of backpacking trips in California. After spending time in the mountains, away from traffic noise and cell phones, I always find myself peaceful and upbeat.
Biking
Descriptions of bike routes in San Francisco Bay Area, California. With GPS tracks and photos.
Miscellany
Articles that don't belong elsewhere.
© Copyright 2008—2017, Gurmeet Manku.