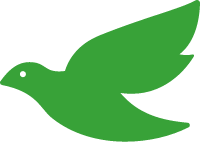 Gurmeet.Net
Backpacking
Lakes Basin Recreation Area
2 days, 13 miles
Overview
A gorgeous route in Lakes Basin Recreation Area which offers views of so many lakes! Nearby lies Sierra Hot Springs which has a large campground, a kitchen area and hot springs. Can be done as a day hike.
Route Planning
Maps:
Free online map (without trail names and mileage information).
REI sells a great map for "Lakes Basin Recreation Area". There's another map in REI for "Seirraville and " which also covers the Lakes Basin Recreation Area but I prefer the former map for its clarity.
Trailheads: The trailmap for Lakes Basin at REI shows five trailheads which are within 3 miles of each other: Grayeagle Lodge, Lily Lake, Grassy Lake, Gold Lodge and so on. Our route was point to point, from Grayeagle Lodge to Gold Lake Lodge.
Campsite Locations: Study Camping / Backpacking at Lakes Basin (2-page PDF). Backpacking campsites are allowed only at Smith Lake, Grass Lake, Rock Lake, Jamison Lake and Wades Lake. These lakes are close to each other. All of them are in the northern and western sections of Lakes Basin.
Peaks: Mt Washington and Mt Elwell are the two main peaks in Lakes Basin. It is possible chalk out a route that visits both peaks. We didn't visit either one.
Our Route: Our 2-day backpacking trip was point to point, going anti-clockwise: see Google Map (derived from Grayeagle Lodge to Jamison Lake and Jamison Lake to Gold Lake Lodge). We had two cars.
Hot Springs at Sierraville
On Friday night, we drove to Sierra Hot Springs (clothing optional) in Sierraville. Location on Google Maps: 521 Campbell Hot Springs Road, Sierraville, CA 96126. They have walk-in campgrounds open 24 hours. Their hot springs are also open 24 hours. They have a common kitchen area and a restaurant with vegetarian / vegan options. If you prefer not to camp, you can also reserve regular rooms (advance booking recommended).
Sierraville was awesome. Their campground was huge. Their shared kitchen area allows you to cook your own meals. Clean facilities. The hot springs were well maintained. See Descriptions and Pics of Hot Springs in Sierraville. Next to the hot springs are cold water bath tubs. Many people switch between hot and cold water repeatedly to experience Contrast Bath Therapy.
Trip Report
On Friday evening, we stayed at Sierraville Hot Springs. They had a super large campground. Late night and early morning, we dipped in the hot springs.
On Saturday morning, we had breakfast at Smithneck Farms (open from 6am to 6pm on Saturday mornings).
We then drove to Greyeagle Lodge. The road from Gold Lake Hwy to Greyeagle Lodge was semi-paved but in good shape. Grayeagle Lodge owners were kind enough to let us park our car in their parking lot (see the last pic in the Photo Album above). They also let us use their restrooms.
Views on Day 2 were gorgeous! As we descended from PCT towards Gold Lake Lodge, there were several lakes on the way: some far away, some near.
On Day 2, we were thinking of taking a side trip to Mt Washington (shown in this map) but we didn't see the fork in the trail that would lead us to Mt Washington, so we didn't go there. Our route didn't go via Mt Elwell either.
There were some steep sections along the way -- these surprised us, making the trip a little harder (our group had 4 people doing their first backpacking trip). Going anti-clockwise, the ascent from Wades Lake to the junction with PCT was quite steep. From this junction, we descended towards Gold Lake Hwy. Along this descent, the views were super-awesome!
20 Jun 2017
© Copyright 2008—2017, Gurmeet Manku.