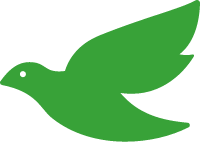 Gurmeet.Net
Computer Science
Natural Language Understanding
Natural Language Processing
Books
Speech and Language Processing by Jurafsky and Martin: 3rd Edition drafts. This edition covers the latest developments after the deep learning revolution that has invigorated NLP.
Foundations of Statistical Natural Language Processing by Manning and Schutze (1999): website. A classic book that covers statistical techniques for NLP. Highly rated.
Natural Language Processing for Online Applications by Jackson and Moulinier (2007): Amazon. Good book to get an overview of how NLP is used in the industry. "Bed time reading".
Courses
Resources
Course Notes for NLP by Jason Eisner, 2017.
Natural Language Processing by Drogamir Radev (2016): Videos — Book (Graph-based Natural Language Processing and Information Retrieval, 2011) (a specialized book covering graph-based techniques).
Research Papers
Information Retrieval
Books
Introduction to Information Retrieval by Mannnig, Raghavan and Schutze (2008): online copy.
Courses
CS276: Information Retrieval and Web Search by Manning and Nayak (2017): Slides
Natural Language Understanding
27 Oct 2017
© Copyright 2008—2017, Gurmeet Manku.