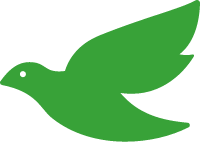 Gurmeet.Net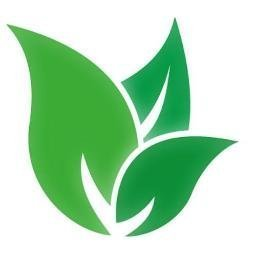 Plant-Based Food
My Food System
Over the years, I have converged to a 'plant-based food system' for myself. I have "two and a half meals" every day: breakfast in the morning, lunch in the afternoon and fruits at 4:30pm.
Breakfast Ingredients
My morning cereal has grains + berries + fruits + seeds + nuts + misc items.
Grains for breakfast ** Steel cut oats from bulk section in Costco * Amaranth from bulk section in Costco - I wish more Indians knew about amaranth (it's called 'Ramdana' in North India) - it's an awesome grain whose texture resembles that of semolina. * Teff (sometimes) from Amazon (Red Mill) * Dalia (cracked wheat) from Madras Groceries * Semolina (not sure if this healthy - it's probably not 'whole grain') Notes: 1) A friend of mine mixes amaranth + teff + quinoa for a watery porridge in the morning. 2) There are many ways to prepare steel cut oats. 3) Sprouting: Many people eat sprouted beans. Manthena Raju from Anuradha Paudwal also recommends sprouted grains. I don't sprout. Some of the grains sold in the market have been irradiated, so they don't sprout. A2) Berries for breakfast ** Frozen blueberries from Costco (if not available, then buy from Trader Joe's) * Frozen berry mix from Costco Notes: There's something special about berries; they are one of the 12 items in Dr Greger's Daily Dozen. A3) Fruits for breakfast ** Any fruit available in Farmers Market - no guidelines that I'm aware of. I generally eat the most common fruits: bananas, apples, oranges, pears and grapes. When available, I buy honeydew, papaya, mango, persimmon, pineapple, pomegranate and so on. A4) Seeds for breakfast ** Flax seeds from Amazon (must be ground) ** Chia seeds from Amazon (ideally, should be soaked for at least 10 mins before mixing in cereal) ** Hemp seeds from Amazon (need to be stored in fridge after opening) * Sunflower seeds from Whole Foods * Pumpkin seeds from Whole Foods * Sesame seeds from Whole Foods * Fenugreek seeds from Madras Groceries (24 Mantra - organic) -- this will make the morning cereal somewhat bitter but I couldn't feel the bitterness from Day 2 onwards. Notes: If buying in small quantities, try the bulk section in Whole Foods or other grocery stores. If buying in large quantities, try Costco / Amazon. A5) Nuts for breakfast ** Walnuts, almonds, pecans, cashew, macademia from Whole Foods / Costco / Trader Joe's - whichever has cheapest. For mixing them well in morning cereal, it would help to crush them into small sized pieces and mix them together. * Dried fruits (raisins, dried apricots, and so on) are okayed by Dr Greger but I avoid them (except dried figs) - I prefer to eat real fruits. Dried fruits are awesome for backpacking trips where real fruits are difficult to carry. A6) Misc items for breakfast ** Dates from Trader Joe's (I've found the best quality, juicy dates in Farmers Market) * Dried figs from Costco (not always available) -- this is the only 'dried fruit' that I buy. * Cocoa powder from Amazon (this gives the cereal a chocolaty flavor but is said to be addictive, so you may skip) * Coconut powder / flakes from Trader Joe's / Whole Foods A7) Nut milks * Almond milk / cashew milk - I don't use them but you can make them at home - very simple to make using a Straining Bag and Vitamix / NutriBullet. Nut milks sold in the market are 'processed'.
Facebook Groups
Whole Food Plant-Based Diet (WFPB Diet) and Healthiest Pressure Cooking (Fuhrman inspired Instant Pot recipes). Every once in a while, the WFPB Diet group has personal stories of disease cures which are inspiring. Most posts are about recipes and challenges that arise when cooking and raising kids on WFPB diet.
11 Oct 2017
© Copyright 2008—2017, Gurmeet Manku.