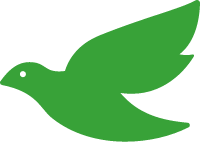 Gurmeet.Net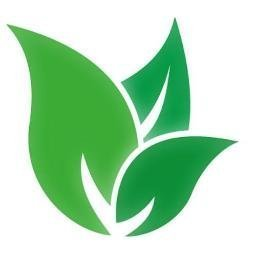 Plant-Based Food
Plant-Based Super Athletes
This article is aimed at fit individuals in their 20s and 30s who are attracted to plant based diets but are worried that leaving out meat and dairy will trigger loss in muscle mass and endurance. Fortunately, the truth is actually the opposite!
Did you know that some world champions switched from meat based diets to plant based diets in the middle of their careers? By browsing through the videos and articles below, you will notice some common patterns: everybody says that they feel more energetic and that their recovery times are shorter. They all report increases in strength and stamina. Many of them report positive changes in mental outlook as well: they feel calmer, more grounded, more focused and more patient.
"Where do you get your protein from?" is the most common question posed to plant based athletes. Dr John McDougall offers a long and technical answer: When Friends Ask: Where Do You Get Your Protein?
Enjoy the videos and links below! :)
Meagan Duhamel
(Figure Skating)
Meagan Duhamel (born 1985) is a pair skater who turned vegan in 2008, aged 23. With partner Eric Radford, she is a two-time world champion (2015, 2016), an Olympic silver medalist in the team event, two-time Four Continents Champion (2013, 2015) and six-time Canadian national champion (2012-2017). This video shows her in action in 2016 World Championships.
The article Olympian Meagan Duhamel explains why she went vegan narrates her personal story. Her transition to plant based lifestyle was quite sudden. She happened to pick up a copy of Skinny Bitch (224 pages, 2005) at the airport and she couldn't keep it down until she finished reading it. The very next day, she cleared her fridge of all animal products and decided to step into the world of fruits, vegetables and whole foods! She hasn't looked back since.
An excerpt from the video above:
"Six years ago, I became a vegan. I've noticed nothing but positive benefits. First of all, my energy is higher. I sleep better at night. My skin is better. I feel stronger. I feel like my body is in peak condition at all times. It was essentially done for health purposes, for diet purposes. But as time went on, I became a lot more compassionate, interested in animal rights."
The article Meagan Duhamel's vegan diet helps her train, focus, recover is also a great read. Two more short videos where Meagan explains how she felt after the change: first (0:49) and second (1:49).
Martina Navratilova
(Tennis)
Martina Navratilova (born 1961) is a tennis legend. She won a total of 59 Grand Slam titles: 18 Singles, 31 Doubles and 10 Mixed Doubles; see her career statistics. Most tennis stars retire in their late 20s or early 30s. However, Navratilova continued to compete at the highest levels into her late 40s. She won her last Grand Slam title when she was one month short of her 50th birthday.
In the fast paced video above, Martina summarizes what she eats and why. Her book Shape Your Self (288 pages, 2006) describes her diet as well.
From the video, we can infer that Navratilova's diet was plant based in her 40s; not sure when she got started.
Kendrick Farris
(Weightlifter)
Kendrick Farris (Wikipedia) was the only male weightlifter to represent USA in 2016 Olympics. He became vegan in late 2014. During the Olympic trials in May 2016, Farris broke the US record by lifting a total of 831 pounds (377 kg) — 370 pounds (168 kg) in the snatch and 461 pounds (209 kg) in the clean and jerk.
In the video above, Kendrick explains the changes he experienced:
"I still feel the same — you know what I'm saying — like my body moves well; my body feels great. So I feel the same in the sense of, like, how I can train and how I feel on the platform… but I can't even describe — you know what I'm saying — like how I actually feel… like today… versus 8 years ago. I just know I'm not the same person. Mentally, I am a lot more clear. And I wanna, like, really turn it on and focus. I'm (now) able to do it!"
Marathon Monks of Mount Hiei
(Spiritual Walks for Multiple Years)
The documentary about Marathon Monks of Mount Hiei was made by Christopher Jayden in 2002 (details). These monks perform extraordinary feats of human endurance which are well described in the article The Spiritual Athlete's Path to Enlightenment by Holly A Schmid in Ultra Marathon Running, December 1996.
To become a monk in Mount Hiei, it is common practice to complete a term of 100 days as a gyoja, "a spiritual athlete who practices gyo with a mind set of the Path of Buddha". As a gyoja, a monk runs 40km (25 miles) a day for 100 consecutive days. In between, there is one day with 54km (32 miles).
If the gyoja successfully completes the 100-day term, he can petition to try a 1000-day term which takes seven years to complete. See Marathon Monks of Mount Hiei for details of the super-challenging feats they accomplish during this 1000-day journey.
The monks eat little. Their meals consist of mostly vegetables, tofu and miso soup. Not sure if they are 100% vegan.
Joshua Knox
(Bodybuilding)
Joshua Knox is a personal friend who has been building his body for almost 20 years now. In the video above, he describes why he changed, how he lost weight but gained strength, how his cholesterol numbers improved, and how he felt mentally after making changes to his diet.
I usually pause the video at the 6-second mark to show Joshua's physique to my friends. Most are astonished to learn that he's a vegan!
Josh is not a 'super athlete' or an Olympian. However, I added his video to this article for a reason: In case you're in the bay area, California, then Joshua is somebody you could meet in flesh and blood. He switched to plant based diet after 10+ years of serious bodybuilding and found it beneficial.
25 Apr 2017
© Copyright 2008—2017, Gurmeet Manku.