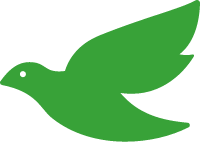 Gurmeet.Net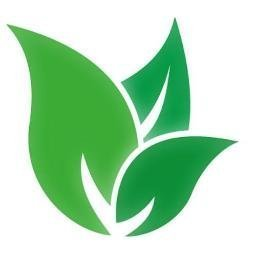 Plant-Based Food
What Do I Eat For Breakfast?
When I tell friends about plant-based diets, they often ask me what I eat for breakfast. So I composed this article.
Porridge, Fruits, Nuts & Seeds
The very first thing I do in the morning is to drink two glasses of water. I then get ready. My breakfast consists of four ingredients mixed together:
Porridge made by boiling grains: mostly steel-cut oats; sometimes amaranth, teff, pearled barley, barnyard millet or quinoa.

Steel cut oats take about 15-20 minutes of boiling. They can be cooked in less time using a variety of other techniques. See the section below.

Barnyard millet or quinoa comes in handy when I have less time. Both require about 7-10 mins of boiling. Barnyard millet is a specific variety of millet that is used for breaking fasts in India. It has many names in Indian languages: see this article.

Amaranth is a grain whose texture reminds me of 'karah prasad' served in Gurudwaras. I really like it with shredded coconut.

Pearled barley and teff are two more grains that I love. Fruits like oranges go well with pearled barley.

Finely chopped fruits: typically bananas or apples. Sometimes, blueberries or strawberries.

Sometimes, I let finely chopped apples cook along with the grains for a couple of minutes. Otherwise, they are crunchy.

The awesomest fruit that I like in my breakfast is ripe fuyu persimmons or good quality mangoes! Both are seasonal though.

Finely chopped nuts, dried fruits and seeds: I add ¼ spoon of hemp seeds, ¼ spoonful of sesame seeds to boiling water. In the end, I add the following: ½ spoon chia seeds, ½ spoon cocoa powder, ¼ cinnamon powder, 1 spoon ground flax seeds, 2 spoons of nuts and seeds (mixture of almonds, brazil nuts, cashews, pumpkin seeds and so on), 1 spoon of something sweet like dates, dried figs and dried apricot.

Being a 'health-conscious Californian', I add every possible nut and seed known to be healthy :) I'm kinda embarrassed about this. I don't think we really need to consume the entire gamut of nuts and seeds for good health.

(Occasionally) Non-dairy milk: almond milk or soy milk.
I don't consume any milk, milk products, eggs, juice (homemade or commercial) or salt in the morning.
Photo Album










Recipes For Steel Cut Oats
Steel cut oats can be prepared in a variety of ways! Some of these techniques may surprise you.
Boil grains in the morning: This is the most well known technique. Cooking Whole Grains (PDF) lists time requirements and amount of water required for different grains.
Slow Cooker or Hot Logic Mini: Both are time-saving options. Steel cut oats may be cooked overnight in Hot Logic Mini (a fascinating device for busy people who want to eat healthy) or in a slow cooker. All you have to do is to pour a mixture of steel cut oats and cold water into either of these devices and switch on the device at night. By morning, oatmeal is ready!
Boil for a few minutes at night: If steel cut oats are boiled for about 3 minutes at night and allowed to remain in hot water overnight, they are ready to eat in the morning!
Refrigerated steel cut oats: Apparently, steel cut oats don't have to be boiled! You can mix them with almond milk, chia seeds and toppings like unsweetened shredded coconut and strawberries. Then let this mixture sit in the refrigerator overnight. By morning, it's ready to eat! I haven't tried this recipe myself. See this article for details.
Rolled oats or flaked oats: Rolled oats need about 5 minutes of boiling on a stovetop. Flaked oats (also known as 'instant oats') need about 1 minute of boiling. Both are healthy options. Good description here.
Flaking Machine: Freshly flaked oats have much better flavor. An expensive but solid flaking machine is KoMo FlocMan Oat/Grain Electric Flaker.
Salty Breakfast
Some people have a preference for salty breakfast in the morning. Indians who are familiar with Upma recipes can adapt that recipe to work with other grains like millet. Busy people could mix all the ingredients in a slow cooker or Hot Logic Mini so that cooking happens overnight.
Upma recipes may not taste good with flax seeds, chia seeds, cinnamon, cocoa powder and other goodies that go well with steel cut oats. If you would like to consume them, a green smoothie may be a good idea to supplement the upma.
15 Jun 2017
© Copyright 2008—2017, Gurmeet Manku.