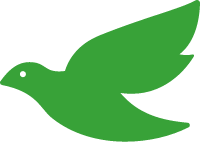 Gurmeet.Net

Bay Area Hikes
Waterfall Hikes in Bay Area
Waterfalls in the bay area are seasonal. The best time to see large volumes of gushing water is soon after thunderstorms between January and March. By May, waterfalls lose their vigor.
List of waterfalls in bay area
.
Alamere Falls (Point Reyes)
Alamere Falls in Point Reyes is one of the two waterfalls in CA that pour directly into the Pacific Ocean. The waterfall is 40 ft tall. The final descent to the beach requires a scramble. In 2012, there was a rope to make the descent safer. During low tide, one may walk half a mile to the south of the beach and several miles to the north to reach Wildcat Camp. The beach walk adds character to the hike.
Close to the junction of Alamere Falls Trail and Coastal Trail, there is an unmarked junction with a trail that goes to Stormy Stack. This side trip is about one mile round trip. The views from Stormy Stack are pretty awesome. This trail is not shown on the official Point Reyes map. It is shown on trail maps sold by Tom Harrison.
The most popular route to Alamere Falls is from Palomarin Trailhead. Not much change in elevation until the last half mile when the trail drops about 400 ft.
A longer route that goes through trails going through a variety of ecosystems. The route from Palomarin Trailhead does not have so much variation. The side trip to Stormy Stack is shown in the GPS tracks for this hike. The photo album includes views from Stormy Stack.
Berry Creek Falls (Big Basin Redwoods)
The hike to Berry Creek Falls in Big Basin Redwoods is one of the classic hikes in the bay area. After rains, creeks are flowing and the falls are pretty impressive. At 70 ft, Berry Creek is the tallest waterfall in the bay area. The standard route is not listed below. Instead, two other routes are:
An alternate route to Berry Creek Falls. Goes through McAbee Overlook which offers good views of Santa Cruz mountains and even the Pacific Ocean.
A long route starting at Waddell Beach in Santa Cruz. The route to Berry Creek Falls is all along Skyline to the Sea Trail, which meanders through redwoods. The return trip goes through trails quite different in character. Howard King Trail is a steep climb through a forest. McAbee Overlook provides pretty good views of Santa Cruz mountains and even the Pacific. Finally, McRary Ridge Trail goes along a ridge.
Maple Falls (Santa Cruz)
Maple Falls is a beautiful waterfall inside Forest of Nisene Marks, a redwood forest in Santa Cruz. The last half mile to Maple Falls, beyond Bridge Creek Historic Site, is all along a creek. The trail switches from one side of the creek to the other almost a dozen times. After heavy rains, we have to wade in about 6 to 12 inches of water at some of these crossings. A few spots require scrambling, adding to overall fun!
The shortest route to Maple Falls is from Georges Picnic Area. Not much elevation gain. After rains, the route is absolutely gorgeous, always shaded and going through tall trees. The last half mile entails almost a dozen creek crossings without bridges, which will surely get your feet wet and occasionally require scrambling.
Cataract Falls (Marin County)
The hike to Cataract Falls in Marin County is all along a trail that meanders next to a creek which overflows with water after rains. No other waterfall hike goes next to a creek for so many miles. Cataract Falls Trail is relatively steep. However, the sound of flowing water, wet vegetation and shaded trails makes for an awesome overall experience. By June, water levels recede substantially. The hike is still pleasant since trails are shaded, providing respite from the sun.
The shortest route to Cataract Falls is all along a shaded trail that meanders next to a creek. The route gains 1000 ft in about 1.5 miles, making it a steep but rewarding hike.
This route goes all the way from Rock Springs trailhead (2000 ft) to Ridgecrest Blvd (650 ft) and back. If you would like to first ascend, start from Ridgecrest Blvd.
Uvas Canyon (South Bay)
Uvas Canyon is a hidden gem in the bay area. It is a gorgeous park in Morgan Hill with cascades of water in two creeks amid thick forest. The best time to visit is February and March, soon after rains. The waterfalls are small sized but quite a spectacle. Trails are shaded throughout and meander next to creeks for several miles.
A shorter route that does not visit all the waterfalls but always stays adjacent to creeks. This route also goes through the much less visited Uvas Creek.
Ribbon Falls (Point Reyes)
Ribbon Falls is one of the 'secret' waterfalls in Point Reyes that is rarely visited.
The hike to Ribbon Falls is an 'adventure hike' that may be done only in minus low tide conditions. It is described in the book "Point Reyes - Secret Places & Magic Moments" by Phil Arnot (1993, 224 pages). The route takes you through Elephant Rock, Elephant Cave, Ribbon Falls and Keyhole. About half of the route was along rocky beaches and half was along quiet sandy beaches. We had to wade in water using a hiking pole on three occasions. At one point, we were waist deep in water. The hike requires careful planning and execution. Phil's book has details. In May 2011, I joined a hike organized by Paul Grammens for the group 'North Bay Hikes'. According to Paul, very few days in an entire year allow this hike to be possible. Only a few of these days fall on weekends, so very few attempt this hike.
McWay Falls (Big Sur)
McWay Falls is one of the two falls in California that fall directly into the ocean. Situated in gorgeous Big Sur, the falls are a popular tourist attraction. The falls are visible from a distance from a short flat trail high up in the cliffs to the north of McWay Falls. It is illegal and dangerous to scramble down to the bottom of the falls. The hike itself is not particularly challenging. The views of the falls are pretty good.
Dawn Falls (Marin County)
Dawn Falls in Baltimore Canyon Open Space Preserve is reachable by a short, pleasant hike that meanders next to a creek for about one mile. The hike may be extended by trips to nearby Blithedale Summit Open Space Preserve and King Canyon Open Space Preserve.
Short hike to Dawn Falls from Madrone Avenue trailhead. The route remains next to Larkspur Creek throughout.
An extension of the short hike to Dawn Falls, with an additional two miles along Piedmont Trail, which also meanders next to Larkspur Creek.
An extension of the short hike to Dawn Falls, with a side trip to King Mountain Loop, which offers panoramic valley views.
A combination of Dawn Falls, Piedmont Trail and King Mountain Loop.
A long loop through various interesting trails in three adjacent open space preserves. Highly recommended after recent rains.
Cascade Falls (Marin County)
Cascade Falls is a small waterfall in Marin County reachable by a short hike. Not as spectacular as other waterfalls listed in this article. However, the overall experience in overcast conditions, soon after rains, is quite pleasant. The hike to Cascade Falls may be combined with other destinations like Pine Mountain for longer hikes in the area.
Parking near the trailhead is a major challenge. You may have to park your car up to half a mile away and walk along the road to reach the trail head.
The shortest route to Cascade Falls meanders next to a creek. Quite pleasant after rains.
A longer route to Cascade Falls that explores side trails that meander next to creeks.
A long route that covers all major trails in Cascade Canyon and also visits Pine Mountain via Happersberger Trail, which is not shown in official maps.
Carson Falls (Marin County)
Carson Falls is a series of small waterfalls in Marin County that is best visited soon after heavy rains. Neither the waterfall nor the trails leading to the waterfall are as spectacular as others listed in this article. However, soon after rains, in overcast conditions, the hike is pretty awesome. Two points of interest close to the waterfalls are Pine Mountain and Kent Lake. The views from Pine Mountain stretch for several miles and are pretty awesome. Kent Lake is a large serene lake. Visiting either or both of these destinations makes the hike to Carson Falls more interesting.
© Copyright 2008—2017, Gurmeet Manku.