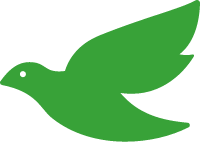 Gurmeet.Net
Inspiration
Inspiration: Ads, Documentaries & Speeches
Body Movement
Short Stories & Book Excerpts
Spiritual
Quotes
Cartoons
Movies
Ads, Documentaries & Speeches
Misc
TED talks and videos expressing gratitude.
A 12-minute video about 108-year old Alice Herz Sommer. She is a skilled pianist, a mother who raised her child through the Holocaust, and a cancer survivor. Her style of talking made me giggle many times :) She lives by herself in a tiny London flat and practices piano three hours a day. Key themes in her life are music, thankfulness and optimism.
Jim Carrey speaks like an Eastern mystic! A beautiful speech — inspirational, joyful, comical.
Ra Paulette is a sculptor who has been digging massive, ornately carved, sandstone caves in New Mexico, USA, for over 25 years. He calls them "wilderness shrines", massive in scale, poetic in design.
An inspiring story of a 92-year old woman who chooses to be happy.
A cute ad by Vodafone, New Zealand. It promotes compassion for animals.
26 Feb 2013
© Copyright 2008—2017, Gurmeet Manku.