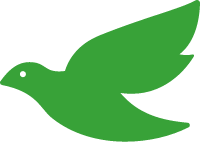 Gurmeet.Net
Inspiration
Inspiration: Body Movement
Body Movement
Short Stories & Book Excerpts
Spiritual
Quotes
Cartoons
Movies
Ads, Documentaries & Speeches
Misc
Inspiring Disabled Artists
Nick Scott: Wheelchair Bodybuilder.
Anand Arnold: Wheelchair Bodybuilder.
Megi and Georgi: Deaf and blind dancers.
Mandy Harvey: Deaf jazz singer.
Nick Vujicic: Motivational speaker without arms and legs.
Weightlifting For Inspiration — Sri Chinmoy
Sri Chinmoy (1931 - 2007) was an Indian spiritual guru who emphasized physical fitness. At the age of 54, he took up weightlifting. In 1999 and 2004, he gave public demonstrations of feats of strength. He was 68 and 73, respectively, in those years. Why was he weightlifting? To inspire others!
The Story of Mark Block
Mark Block was a 22-year old athlete in University of Iowa. After a near-fatal accident left him paralyzed below his neck, he made a remarkable recovery — after several months of therapy, he surprised everybody by walking on a cane from the hospital. Sometime later, he enrolled in a marathon training course (!) and defied everybody's expectations by walking 15 miles on marathon day. Later, he got married and had a daughter. He no longer needs a brace to walk and can run short distances.
26 Feb 2013
© Copyright 2008—2017, Gurmeet Manku.