Body Movement
Short Stories & Book Excerpts
Spiritual
Quotes
Cartoons
Movies
Ads, Documentaries & Speeches
Misc
Go Home, Mow the Lawn!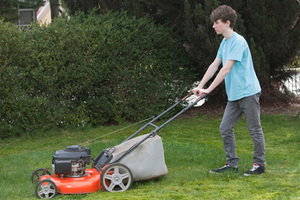 Advice given by a judge to teenagers. Crisp and inspiring!
What Does Love Mean to a Child?
When professionals asked a group of 4 to 8 year-olds, "What does love mean?", the answers were broader and deeper than most would imagine.
Under A Cherry Tree, There Are No Strangers
Heard of the Japanese saying "Under a cherry tree, there are no strangers". It reminded me of get togethers at a friend's place where I see five to six new faces every time.
A Couplet By Faiz
Delightful:
Bujha Jo Rauzan-E-Zindaan To Dil Ye Samajha Hai
Ki Teri Maang Sitaaron Se Bhar Gai Hogi

Chamak Uthe Hain Salaasil To Hamane Jaana Hai
Ki Ab Sahar Tere Rukh Par Bikhar Gai Hogi

A Burning Man Sculpture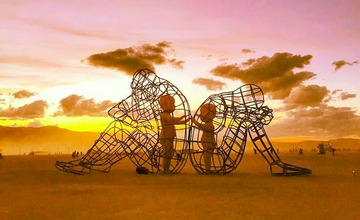 A sculpture by Alexander Milov was the most captivating artwork in Burning Man 2015. It shows a man and a woman in conflict, facing away from each other. There is an inner child in both that reaches out!
© Copyright 2008—2017, Gurmeet Manku. Send me email