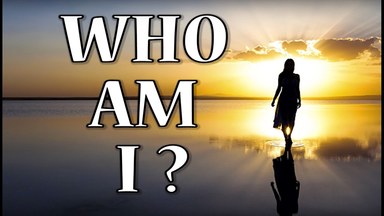 "Who am I?" is a fascinating question. Here are some articles exploring this theme:
Who Am I? A Philosophical Inquiry (YouTube) is a wonderful 5-minute video exploring the question of identity. Basically, 'I' connotes something persistent. However, if we define 'I' in terms of something physical, then we run into an enigma: anything physical keeps changing! So the mystery remains: How can 'I' (which is something persistent) be defined in terms of something that keeps changing?
DNA constitution (YouTube) defines 'I' in terms of our DNA: each one of us is a combination of different groups of people (Caucasians, Mongoloid, and so on). Is that 'I'?
What Makes You You is a long article that explores various ways of defining I in terms of the physical body, the "brain" and "data" (memory of past experiences). The article also notes that all of these keep changing, even though 'I' is unchanging. So none of these definitions (in terms of "body", "brain" or "data") is satisfactory. The article leaves us wondering: how can we associate 'I' with something that keeps changing?
Eastern teachers shed light on the subject as follows:
The following concepts are related: 'I and You', 'Siva - Sakti', 'Nirguna - Saguna', 'Without Attributes - With Attributes', 'Nothing - Everything', 'Zero - Infinity', 'Pratibimba - Bimba', 'Unmanifest - Manifest', 'Static - Changing', and so on.