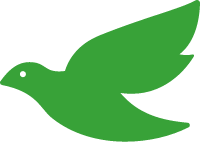 Gurmeet.Net

Movies
Whisper of the Heart (1995, Japanese)
Director
: Yoshifumi Kondo (111 mins)
Reviews: RottenTomatoes (90%), IMDB (7.9), Wikipedia, Amazon.
Watch online: WatchAnimeMovie.
Similar movies: anime, childhood, joyful, romance.
Summary: Whisper of the Heart is a lovely movie about two teenage students falling in love with each other. Screenplay is by the famous Japanese director Hayao Miyazaki. No symbolism, no message. Simple, lighthearted movie that made me smile. If you loved somebody and your feelings were reciprocated, then this movie will remind you of those special, magic moments :)
1 Jan 2013
© Copyright 2008—2017, Gurmeet Manku.