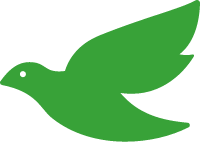 Gurmeet.Net
Modular Origami
Dodecahedron by Silvana Mamino
Number of units: 60
Designer: Silvana Mamino
Instructions: here.
Comments: Use paper that is colored on both sides. I used paper that was colored only on one side. After assembly, I used some glue to hide the white side of the sheets. Gluing is not necessary to hold the model -- it is very sturdy by itself.
YouTube Instructions:
© Copyright 2008—2017, Gurmeet Manku.