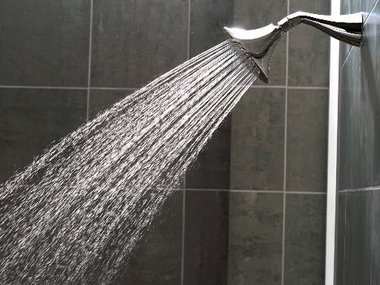 One year ago, I started taking cold showers daily.
What got me started? An year ago, a good friend pointed out that I was wearing five or six layers: a vest, a t-shirt, a sweat shirt, a jacket, a rain jacket. Well, that's somewhat understandable coz we were hiking in redwoods in winters. But that remark left an imprint on me: I felt like a wimp. A few weeks later, I started taking cold showers by turning the shower faucet to the coldest. Zero hot water.
My first excursion in cold water was challenging. Cold water felt pretty cold! By the seventh day, I was kinda comfortable. Over the last one year, I've fallen sick a couple of times with sore throat or flu like symptoms. But these haven't deterred me.
Cold showers are environmentally friendly. They are common in India and other parts of the world where hot water is a luxury. My maternal grandmother always took cold showers. My dad did the same for two years in Delhi where winter temperatures drop to 5C.
Benefits? I always "wake up" and feel alert! Medical research points towards better immune system, increased fertility, healthier skin, healthier hair, anti-depressant and so on. See the following articles: (a) Cold Showers: My Strange Addiction, (b) 10 Health Benefits of Cold Showers, (c) Cold Shower Health Benefits, and (d) The James Bond Shower.
Hindi movie lovers have heard this song that espouses cold water for our daily shower: Thande Thande Paani Se.
Thanks to the friend whose remark got me started and people who encouraged me to continue.
---
Update in January 2018: Cold showers have become a daily routine since 2013. It's almost five years now.