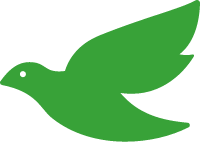 Gurmeet.Net
Poetry
Poetry: Absorption
Thankfulness
Love Yourself
Love Others
Admiration
Nascent Love
The Present Moment
Unspoken Love
Absorption
Seeking Acceptance
Togetherness
Letting Go
Opening Up
Nature
First Rays of the Sun
Longing
Wedding Songs
Funny
Uncategorized
These songs are about absorption — constant remembrance of the beloved.
How much can somebody revere a beloved? This vibrant qawwali by Nusrat Fateh Ali Khan shows. The poet promises to enshrine the image of his beloved in his heart and worship her forever.
A sweet song that showcases absorption in the memories of one's beloved.
The most popular song by Kailash Kher. It describes a woman who is madly in love.
Sung by Nusrat Fateh Ali Khan in qawwali style. Reminds me of Naam Simran in Sikhism, breath meditation in Buddhism, and Sufi poetry.
A composition that describes absorption in one's beloved. Even though this is not a Sufi or Bhakti composition, the opening lines and the first two stanzas can be interpreted as absorption in the Almighty or the Universe.
The mother of all qawwalis in Hindi cinema
25 Feb 2013
© Copyright 2008—2017, Gurmeet Manku.