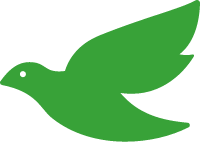 Gurmeet.Net
Poetry
Poetry: Admiration
Thankfulness
Love Yourself
Love Others
Admiration
Nascent Love
The Present Moment
Unspoken Love
Absorption
Seeking Acceptance
Togetherness
Letting Go
Opening Up
Nature
First Rays of the Sun
Longing
Wedding Songs
Funny
Uncategorized
These songs express admiration for the magnificence of nature, or virtues of a saint, or awesome qualities in one's beloved.
The poet poses an innocent question: Who is the painter of lush green valleys, majestic mountains, blue skies, tall trees and beautiful flowers that bloom in spring? While expressing joy and awe at the splendor of nature, he wonders whose imagination it is!
This duet showcases Agape or spiritual love. The singers take turns in admiring their beloved through a series of beautiful metaphors. Each verse is also a conversation with divinity.
The poet's beloved is a manifestation of his dreams :)
A beautiful ghazal in appreciation of one's beloved. Sung by Talat Mahmood in 1952.
25 Feb 2013
© Copyright 2008—2017, Gurmeet Manku.