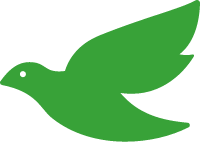 Gurmeet.Net
Poetry
Poetry: Letting Go
Thankfulness
Love Yourself
Love Others
Admiration
Nascent Love
The Present Moment
Unspoken Love
Absorption
Seeking Acceptance
Togetherness
Letting Go
Opening Up
Nature
First Rays of the Sun
Longing
Wedding Songs
Funny
Uncategorized
These songs explore the theme of letting go. Ultimately, we have to let go of everything, including our body and our breath. In preparation of experiencing peacefulness in our dying moments, it is helpful to practice letting go during our lifetimes.
What should you do when your mind is busy reminding you of recent failures, making you feel depressed? Stop thinking about the past. And dance with joy! :)
What should we do when our mind is busy thinking about the future? The song reminds us to stop worrying: "The future is not ours to see, Que Sera Sera!"
Stanza by stanza, the poem showcases the journey of a lover who is imploring his beloved to join him. Finally, the poet develops a state of mind where he is in bliss even without his beloved. This state of mind is the ultimate perfection.
25 Feb 2013
© Copyright 2008—2017, Gurmeet Manku.