Thankfulness
Love Yourself
Love Others
Admiration
Nascent Love
The Present Moment
Unspoken Love
Absorption
Seeking Acceptance
Togetherness
Letting Go
Opening Up
Nature
First Rays of the Sun
Longing
Wedding Songs
Funny
Sufi & Bhakti
Uncategorized
These songs explore the theme of letting go. Ultimately, we have to let go of everything, including our body and our breath. In preparation of experiencing peacefulness in our dying moments, it is helpful to practice letting go during our lifetimes.
Mera Mujh Mein Kichh Nahi
A wonderful hymn that encourages us to let go by having faith in a personified higher power. Repeatedly, it says that there is no I, it is all You.
Man Re Tu Kahe Na Dheer Dhare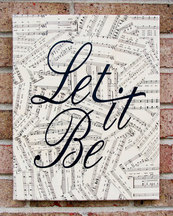 A pensive song about letting go. In 2010, this song was voted #1 by a panel of thirty leading composers, lyricists and singers in Indian music industry. Through a series of abstractions, Sahir explains the concept of letting go.
Main Zindagi Ka Saath Nibhaata Chala Gaya
A song with simple, straightforward lyrics. It spells out how to handle losses and move on with joy in your heart.
Tu Na Jaane Aas Paas Hai Khuda
An excellent song by Rahat Fateh Ali Khan reminding that the Almighty is nearby. All we have to do is to accept each moment as His will.
Put On Your Dancing Shoes
What should you do when your mind is busy reminding you of recent failures, making you feel depressed? Stop thinking about the past. And dance with joy! :)
Que Sera Sera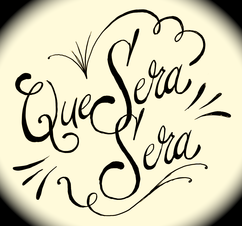 What should we do when our mind is busy thinking about the future? The song reminds us to stop worrying: "The future is not ours to see, Que Sera Sera!"
Dhoondoge Agar Mulkon Mulkon
Stanza by stanza, the poem showcases the journey of a lover who is imploring his beloved to join him. Finally, the poet develops a state of mind where he is in bliss even without his beloved. This state of mind is the ultimate perfection.
© Copyright 2008—2018, Gurmeet Manku. Send me email