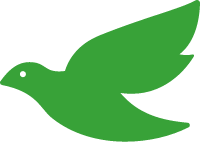 Gurmeet.Net
Poetry
Poetry: Longing
Thankfulness
Love Yourself
Love Others
Admiration
Nascent Love
The Present Moment
Unspoken Love
Absorption
Seeking Acceptance
Togetherness
Letting Go
Opening Up
Nature
First Rays of the Sun
Longing
Wedding Songs
Funny
Uncategorized
During times of separation, there is intense longing to reunite with the beloved. These songs are full of sadness, describing how we feel when separated from our beloved.
A shabad (hymn) by Guru Nanak. The first few lines showcase misery in a woman's mind due to separation. The last few lines show how a union is obtained: through prayers to the Guru, with the results (the union) being in the hands of the Almighty.
A sorrowful song on separation by Nusrat Fateh Ali Khan. My motivation to translate this song was to contrast it with 'Mil Mere Preetama Jiyo', a shabad (hymn) by Guru Nanak. The first few couplets of both Sanwre and the shabad, a woman dearly misses her beloved. The depth of pain is significant. However, Guru Nanak's shabad presents a solution to come out of such misery!
A Meera bhajan (hymn) by Lata Mangeshkar in her mellifluous voice. This composition is a caricature of separation and longing.
A sad, slow song by Lata Mangeshkar.
25 Feb 2013
© Copyright 2008—2017, Gurmeet Manku.