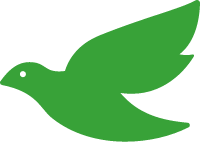 Gurmeet.Net
Poetry
Poetry: Love Others
Thankfulness
Love Yourself
Love Others
Admiration
Nascent Love
The Present Moment
Unspoken Love
Absorption
Seeking Acceptance
Togetherness
Letting Go
Opening Up
Nature
First Rays of the Sun
Longing
Wedding Songs
Funny
Uncategorized
These songs inspire us to be of service to others, share our joys with others.
A song with a simple message: our lives are meaningful only if we share our joys with others, serve others and help them flourish.
A woman seeks the well being of her beloved, praying that he is always blessed with good fortune. For herself, she seeks a union so that her beloved is always with her.
A sweet, simple song describing bliss experienced by a woman who has tied the knot and feel secure with her husband.
One of my favorite songs from childhood that clarifies goals of life: selfless service with a big heart.
25 Feb 2013
© Copyright 2008—2017, Gurmeet Manku.