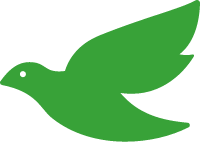 Gurmeet.Net
Poetry
Poetry: Opening Up
Thankfulness
Love Yourself
Love Others
Admiration
Nascent Love
The Present Moment
Unspoken Love
Absorption
Seeking Acceptance
Togetherness
Letting Go
Opening Up
Nature
First Rays of the Sun
Longing
Wedding Songs
Funny
Uncategorized
It is with great love that a woman offers to alleviate the suffering of her lover by helping him open up and share his sorrow. There are four songs along this theme.
This is a sequel to 'Abhi Na Jaao Chhod Kar', one of the most romantic songs in Hindi cinema. And what a beautiful sequel it is! Out of immense love, a woman implores her man to open up to her, to share his grief with him. This is a song between equals, a couple that is together.
A woman asks her man to share his sorrows with her. The underlying theme is unrequited love. The woman is also seeking acceptance.
Another song along the same lines as the above two songs.
Same theme as above. This song is more physical in the sense that the woman implores her man to melt in her arms.
25 Feb 2013
© Copyright 2008—2017, Gurmeet Manku.