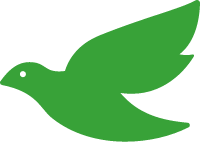 Gurmeet.Net
Poetry
Poetry: Seeking Acceptance
Thankfulness
Love Yourself
Love Others
Admiration
Nascent Love
The Present Moment
Unspoken Love
Absorption
Seeking Acceptance
Togetherness
Letting Go
Opening Up
Nature
First Rays of the Sun
Longing
Wedding Songs
Funny
Uncategorized
In these songs, the lover is imploring the beloved to accept him or her.
A touching song on the theme of devotion to one's beloved, seeking acceptance. I love this song for its opening couplet which exudes so much tenderness!
A nice composition where a lover implores the beloved for acceptance. Stanza by stanza, the beauty of togetherness is described.
Gulzar's very first composition. The first couplet reminds me of Bhakti poetry.
Beautiful song with simple lyrics.
25 Feb 2013
© Copyright 2008—2017, Gurmeet Manku.