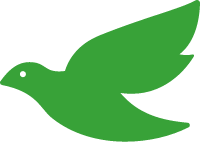 Gurmeet.Net
Poetry
Poetry: Wedding Songs
Thankfulness
Love Yourself
Love Others
Admiration
Nascent Love
The Present Moment
Unspoken Love
Absorption
Seeking Acceptance
Togetherness
Letting Go
Opening Up
Nature
First Rays of the Sun
Longing
Wedding Songs
Funny
Uncategorized
Weddings are occasions for joy! :) Bright, uplifting songs with good lyrics.
A marriage song with super bright lyrics and fast paced music. Priety Zinta's acting in the end is memorable, as she hugs Hrithik, his childhood friend whom she is meeting after ten years :)
The theme song for the movie 'Monsoon Wedding' (2001). It compares the joys of wedding with the onset of monsoon.
25 Feb 2013
© Copyright 2008—2017, Gurmeet Manku.