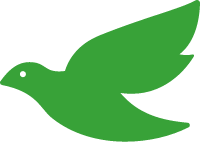 Gurmeet.Net
Yoga
Yoga
The Complete Book of Vinyasa Yoga
(288 pages, 2005) by Srivatsa Ramaswami is awesome. It emphasizes the role of slow, deep breathing and relaxation. It also contains a wide selection of poses, ranging from easy to difficult. The first four videos of
this playlist
follow the book.
Light on Yoga (544 pages, 1979) by B K S Iyengar is another book I like. It is an awesome reference manual which explains hundreds of poses in detail. The book emphasizes correct alignment and muscle engagement.
Both Srivatsa Ramaswami and B K S Iyenagar are students of T Krishnamacharya, a legendary teacher from India.
In the web pages below, I have collected pointers to videos and articles that explain individual yoga poses. Also see List of poses in Hindi and English and All poses by Category.
© Copyright 2008—2017, Gurmeet Manku.