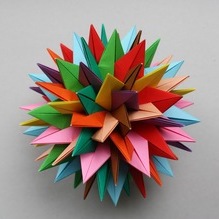 Gifted away all of my origami models today! Am delighted :) This is part of my journey towards minimalism. Few physical possessions will allow me to clear my mind and focus. Old chapters are getting closed, allowing new ones to blossom.
The origami models were assembled during 2008—2009 timeframe. See Photos.
© Copyright 2008—2017, Gurmeet Manku. Send me email