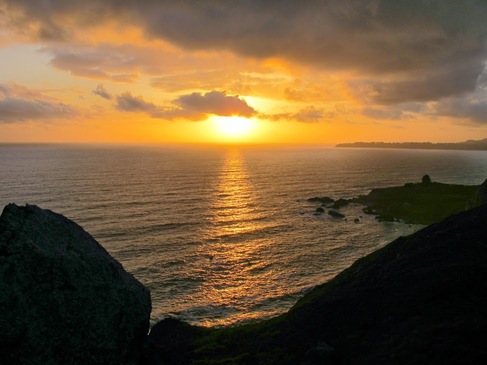 Walked from office to Shoreline Park with a good friend. Luckily, by the time we reached the lake, it was sunset! The colors in the sky were extraordinarily vibrant.
There was a crescent shaped moon on the left. My Android phone camera could not capture it. While walking back, I remembered this song: "Chand Jaise Mukhade Pe Bindiya Sitara" (see the box on the right). The first couplet is: "सब तिथियन का चन्द्रमा, जो देखा चाहो आज, धीरे धीरे घूँघटा सरकावो सरताज". Why was I remembering this song? The moon had emerged from behind the clouds, just like the mesmerizing face of a beloved emerges when she slowly unveils :)
---
As we were gazing at the clouds, hundreds of ducks were happily pecking and making sounds, right behind us. When it became almost dark, the ducks started swimming in clusters towards another bank along the lake, where they would spend the night.
A memorable evening!
---
The song 'Chand Jaise Mukhade Pe' has several beautiful concepts. The literal meaning of सब तिथियन का चन्द्रमा is 'moon of all dates'. As the beloved unveils slowly, the moon appears in all its configurations, from crescent shaped to full :)
Throughout the song, the poet seeks a union with his beloved whom he values more than pearls in the ocean (सागर सागर मोती मिलते) and the magical philosopher's stone found in mountains (परबत परबत पारस).
One of the lines mentions कस्तूरी, the musk deer. It is said that the musk deer chases the wonderful smell that is actually inside its own body. This is an allusion to the futility of finding peace and contentment externally.
Another line in the song refers to हंस (swan): रूप के इस पावन मन्दिर में हंसा करे बसेरा. Translation: "Inside the holy temple of your beautiful form resides a swan". In Hindi poetry, a swan refers to a saintly person who is saintly both outside and inside. Another bird that is equally white from the outside is the stork. In poetry, it refers to a person who is saintly from outside but who needs further purification internally.
The last line is alluring: प्यासे गीतों की गंगा का तू ही है किनारा. Literal translation: "You are the shore for the Ganges of my thirsty songs." Interpretation: What is the purpose behind scores of songs that are flowing through the poet's heart, just like river Ganges flows? What does he seek? He seeks union with his beloved. He can get settled (find his 'shore', find his peace) only through acceptance by his beloved.