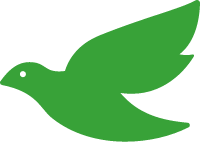 Gurmeet.Net
Puzzles
Dijkstra's Self-Stabilization Protocol
Puzzle
There are n+1 processors named 0, 1, ..., n. Processor i has a counter C(i) that takes values in the range [0, n]. Its initial value is arbitrarily chosen from [0, n]. Processor 0 is said to be privileged if C(0) = C(n). Processor i, where i > 0, is said to be privileged if C(i) ≠ C(i-1). At successive clock ticks, exactly one out of possibly several privileged processors is arbitrarily chosen and its counter is updated as follows: If processor 0 is chosen, we set C(0) ← (C(0) + 1) mod (n+1). Otherwise, we set C(i) ← C(i-1). Prove that after a bounded number of clock ticks, exactly one processor will be privileged. And that this will continue to hold forever.
Followup
Analyze the other two protocols in Dijkstra's paper.
Using only a compass (and without a straight edge or a ruler), is it possible to identify (a) the midpoint of two points? (b) the center of a circle? (c) all four corners of a square, given two of them?
Design a 3-input 3-output logic circuit that negates the 3 signals. You have an infinite supply of AND and OR gates but only two NOT gates.
15 Sep 2008
© Copyright 2008—2017, Gurmeet Manku.