Backpacking is a super joyful activity. Spending time in the mountains day after day is so refreshing!
Lost Coast Trail — Northern Section
(3 days, 25 miles) A lovely trip along California coastline, via rocky beaches, sandy beaches, bluff trails and creek crossings.
Lakes Basin Recreation Area
(2 days, 13 miles) A short route with awesome views of so many lakes!
Sykes Hot Springs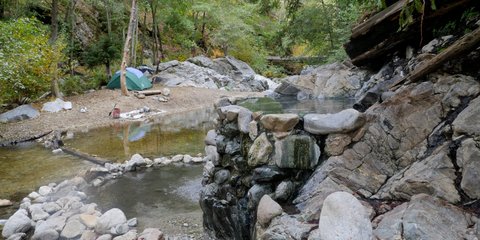 (2 days, 20 miles) The most popular hike in Big Sur. Leading to a natural hot spring.
High Sierra Trail
(6 days, 72 miles) Gorgeous route in Sequoia & Kings Canyon that terminates in Mt Whitney.
Gear List for First Time Backpackers
Personal notes which I share with first time backpackers who join me.
© Copyright 2008—2018, Gurmeet Manku.

gurmeet@gmail.com