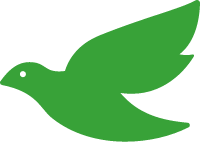 Gurmeet.Net

Bay Area Hikes
East Peak from Pantoll Ranger Station — Route I
10.1 miles 2000 ft
Trip Planning
» Official Trail Map: Decent quality map. However, mileage information is missing. Not enough details of trail intersections, some of which have no signposs.
» RedwoodHikes Trail Map: Annotated trail map of Muir Woods National Monument and most of Mt Tamalpais State Park. An excellent quality trail map ($6.95 in Jan 2012) that is recommended for avid hikers. Mt Tamalpais has plenty of trails and trail intersections. This map shows them very clearly. Much better than official state parks map or GGNRA map.
To East Peak (5.8 miles): Matt Davis Trail (0.4 miles) to Bootjack Picnic Area. Continue along Matt Davis Trail (1.3 + 0.7 + 0.2 miles) → Hoo Koo E Koo Trail (0.7 miles) → left on Old Railroad Grade Trail (0.1 miles) → right on Vic Haun Trail (0.5 miles) → left on Tamalpa Trail (1.0 miles) → right on Verna Dunshee Trail (0.6 miles) → left on Plank Walk Trail (0.3 miles).
To West Point Inn (2.0 miles): From East Peak, follow Plank Walk Trail (0.3 miles) → left on Fern Creek Trail (0.7 miles) → right on Old Railroad Grade Trail (0.2 + 0.8 miles) to West Point Inn.
To Mountain Theater (1.5 miles): From West Point Inn, follow Rock Spring Trail (1.5 miles) to Mountain Theater.
To Pantoll Ranger Station (0.8 miles): From Mountain Theater, follow Easy Grade Trail (right across the restrooms) (0.6 miles) → right on Stagecoach Fire Road (0.2 miles).
Trailhead
Location: Intersection of Panoramic Highway and Pan Toll Road, Mill Valley, CA 94941 . No street address. Parking area is visible in Google Maps if you zoom in sufficiently.
Directions:
The official street address is: 3801 Panoramic Highway, Mill Valley, CA -- this address maps to some strange location on Google Maps. Bing Maps shows it correctly.
From south bay: Go along Highway 1 and cross Golden Gate Bridge. Take exit 445B to merge onto CA-1 North towards Mill Valley / Stinson Beach. After 3.6 miles, turn right onto Panoramic Highway. Drive for 5.3 miles, following signs for Mt Tamalpais, to reach the park headquarters.
Google Maps:
Parking Fees: $8 per vehicle (last visited: Jan 2012)
Capacity: Dozens of cars may be parked at Pantoll Ranger Station, the Park Headquarters for Mt Tamalpais.
Latitude: 37.904556 Longitude: -122.604010
4 Aug 2012
© Copyright 2008—2017, Gurmeet Manku.